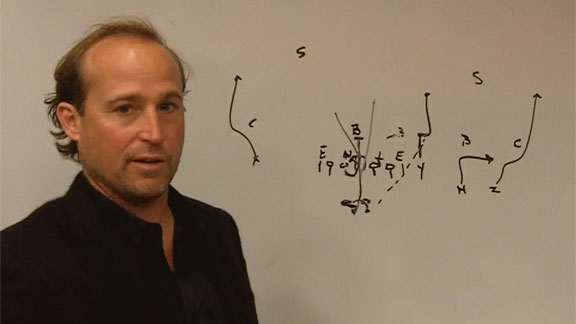 Is it time for Dana Holgorsen & Co. to go back to the drawing board?
The West Virginia Mountaineers were beaten in a surprising manner by the Syracuse Orangemen last night 49-23. Syracuse had a gameplan coming into the game that they executed to perfection. Control the ball, run up the middle, throw to the tight ends, and blitz, blitz, blitz. After a nice start to the season, the momentum that 1st-year head coach Dana Holgorsen and the Mountaineers built over the first six games seemed to have hit a brick wall in this game.
During the chaos that followed the game on Twitter, I saw where there were some dissing on Dana Holgorsen saying that he still has yet to record a
quality win among other things. I don't like starting flame wars and I didn't post a response on that forum. I will here.
Holgorsen has been the Mountaineers head coach for all of 7 games. He can only play the teams on the schedule. He can't help it if there are softies lining up across the field. WVU has been favored, sometimes heavily to win every game except for one (LSU) this season. WVU was favored by two touchdowns over Syracuse going into the game. That's a credit to the coaching staff and this team. If WVU would have beaten Syracuse last night, would that have qualified as a quality win? Look at their schedule. Who have they beaten? A couple C-USA teams? In OT?
Last night was a bad loss, plain and simple. WVU was punched in the mouth and got beat in all 3 phases of the game, and here is where we'll find out Dana Holgorsen's resiliency as a head coach.
Syracuse laid out a blueprint for the rest of the Big East on how to defeat WVU. Holgorsen, Casteel, and Co. know that other teams will try to emulate Syracuse's game plan. What adjustments will be made? Does Casteel have the personnel to combat repeated runs up the middle? Can someone cover a tight end? Can Holgorsen and O-Line coach Bill Bedenbaugh figure out a way to keep Geno Smith from getting pressured so much?
We'll find out next week against Rutgers.
What do you think? Will the Mountaineers bounce back? Remember, a BCS bowl is still not out of the question. If WVU wins out and Syracuse loses another game, WVU will be Big East Champs.